Donate Your Bra is a registered non-profit that brings dignity and comfort to women who have undergone mastectomies. As the father of three young women who are BRCA gene positive, I know first hand the impact a mastectomy can have on a woman's self image.
Donate Your Bra was incorporated as a non-profit organization in 2010 and approved as an IRS Tax Deductible 501(c3) non-profit organization to support Cancer Survivors.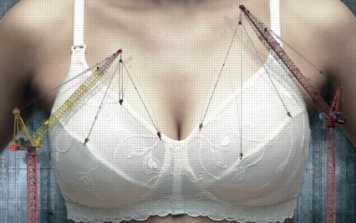 We offer bra support for cancer survivors in desperate situations so they can reshape their lives after surgery.
If you have access to lingerie or cancer survivor item inventories, etc. send us an email with contact information, etc. or ship the items to our shipping address.

About Us
We make sure that your donation reaches the right place at the right time for the right person.
We are a distribution center that sends out bras and items for breast cancer post-surgery to shelters, breast cancer survivor support groups, charities and others all over the world all year long.
It doesn't matter how many, what type of bras, lingerie, swimming suits, or cancer survivor items you want to donate... we need them all.
We hope you will pass this information along to your friends and local women's groups, etc.